At Manchester Souvenirs, we love everything that our city has to offer, and the list is endless!
Manchester is founded on the cotton industry, but over the years the Northern Powerhouse has created a culture of success for people in so many different trades from football to the arts, and everything in between!
To celebrate the identity of the everyday Manc we created the "Mancunian Alphabet" and we hope you enjoy learning what our little language really means.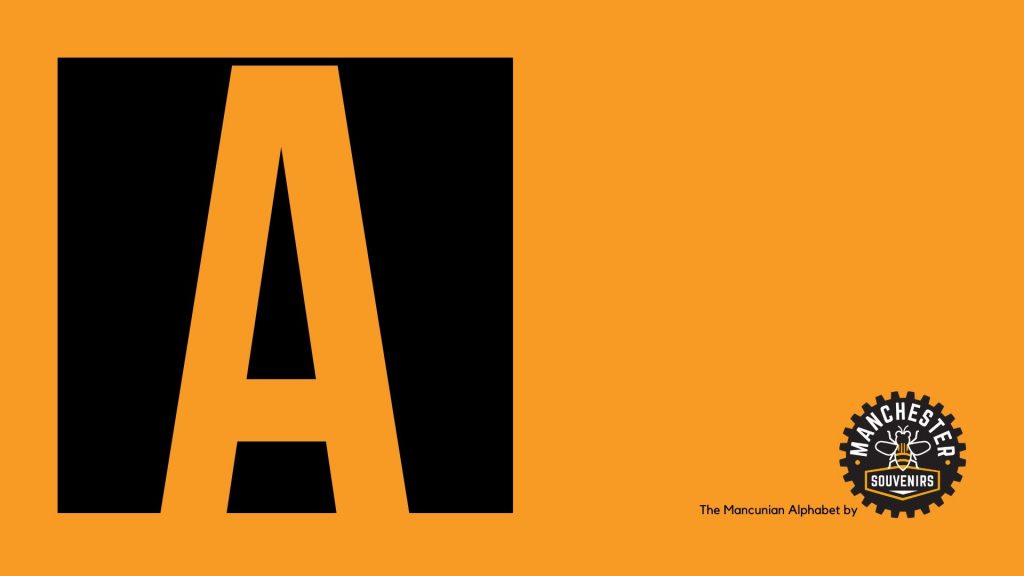 A
Alright
Used to greet people or to describe something average.
"Alright mate? How you getting on?"
"I'm alright mate, yeah."
'Av it!
Used in anticipation of something great.
"Night out this Friday, let's 'av it!"
–
"Go on then, I'm 'aving that!"
Caroline Aherne
Late comedian and BAFTA-winning writer and actress, best known for performing as a chat show host Mrs Merton, various roles in The Fast Show and as Denise in the Royle Family. Caroline grew up in Wythenshawe.
Altrincham
One of Manchester's oldest traditional market towns, established in 1920 to serve a community based on agriculture. The market still exists today alongside a local food hall! Alty are also famous for having the worst football team this side of the English Channel.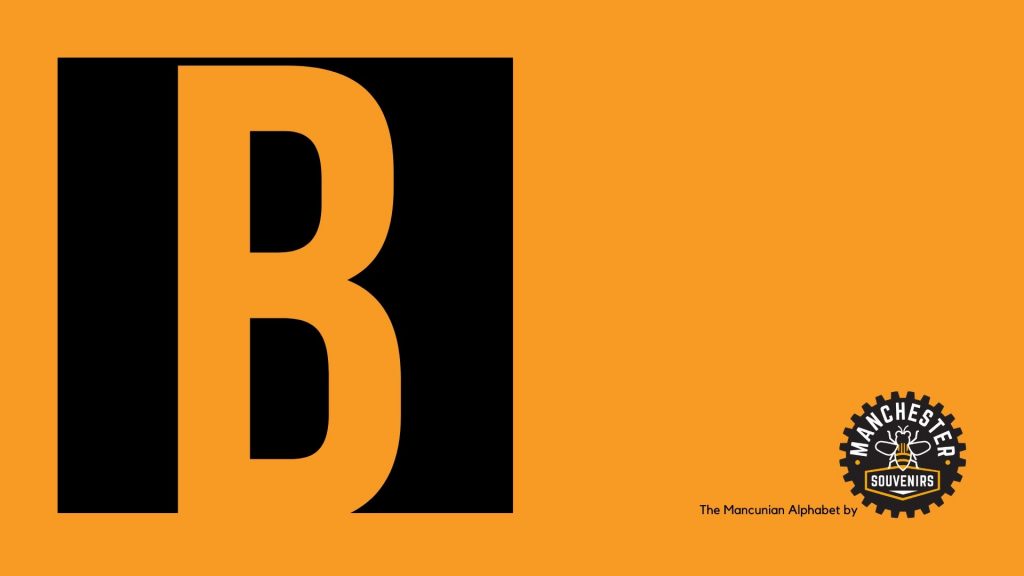 B
Brew
A good cup of tea aka the greatest beverage on the planet and the primary fuel of the NHS.
"Fancy popping round for a brew?"
Ian Brown
Front-man of the iconic Manchester band The Stone Roses. Brown was born in Warrington and grew up in Timperley.
Buzzing
When you're really excited about something that is about to happen.
"I'm buzzing to go and watch City flatten United this weekend!"
Brassic
Very cold weather or Poor, skint, without money.
"It's brassic out here"
–
"I can't pay, I'm brassic."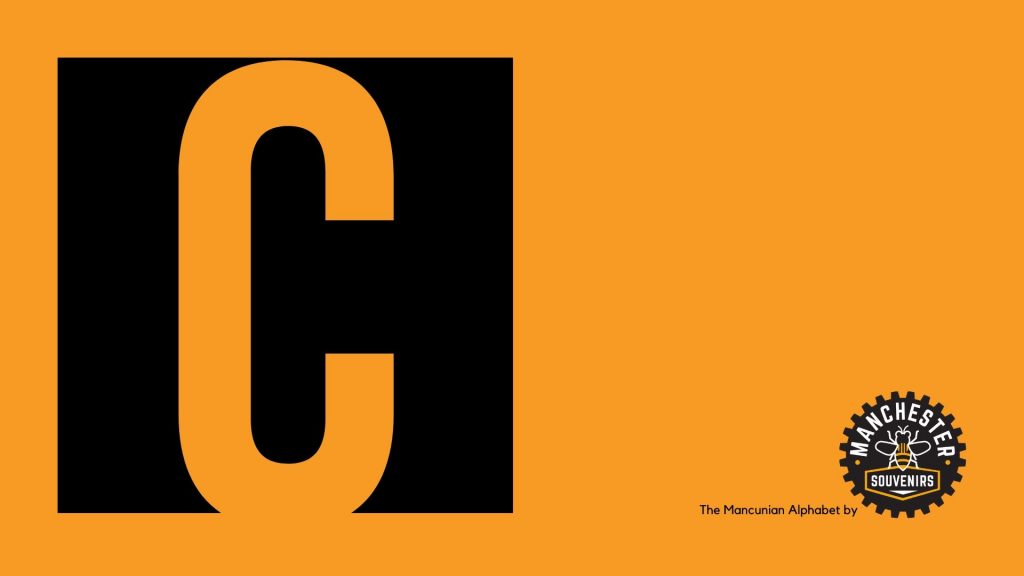 C
Clobber
Clothes and personal belongings. Often used in the football community.
"Off to town to sort myself some new clobber."
Chuddy
Alternate word for chewing gum.
"Give us a chuddy."
Ian Curtis
Late lead singer of iconic post-punk band Joy Division. Tragically committed suicide in his home in Macclesfield in 1980, aged just 23. Born in Stretford before moving to Macclesfield.
Cuppa 
See brew.
"Fancy popping round for a cuppa?"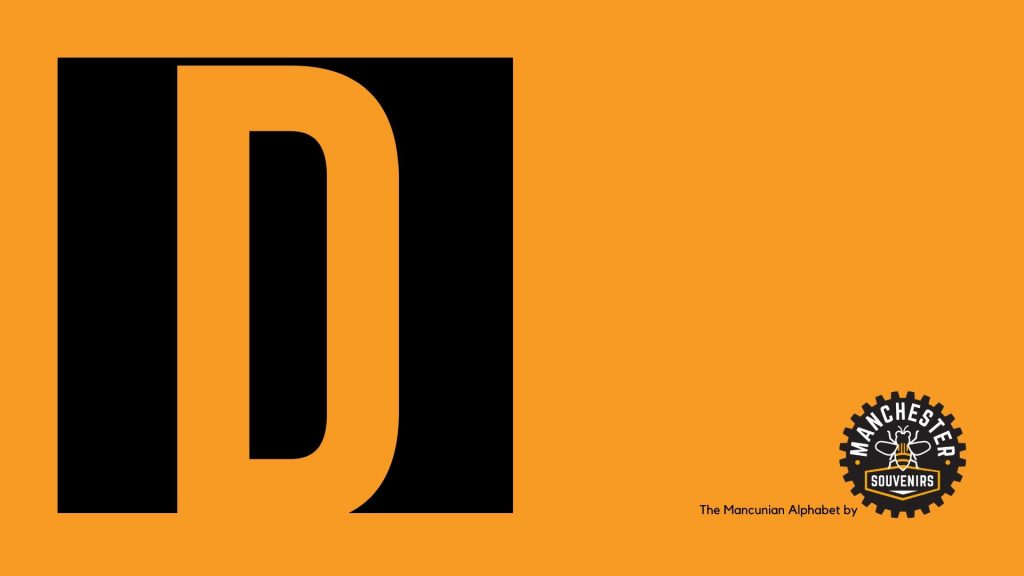 D
Daft
A silly or stupid person or occurrence.
"Don't bother asking him, the daft sod."
–
"It was the daftest thing I've ever seen in my life"
John Dalton
Chemist, physicist and meteorologist who put Manchester on the map of the modern world with his work in atomic theory and his Law of Partial Pressures. Passed away in July 1844, aged 77.
Dead
Used to emphasise something in the same way the word very would be used.
"Did you see United getting trashed last night? 10-0, it was dead embarrassing."
Deansgate
One of Manchester's oldest roads, dating back to roman times. Home to notable landmarks like the Great Northern Warehouse, Barton Arcade and Manchester Cathedral.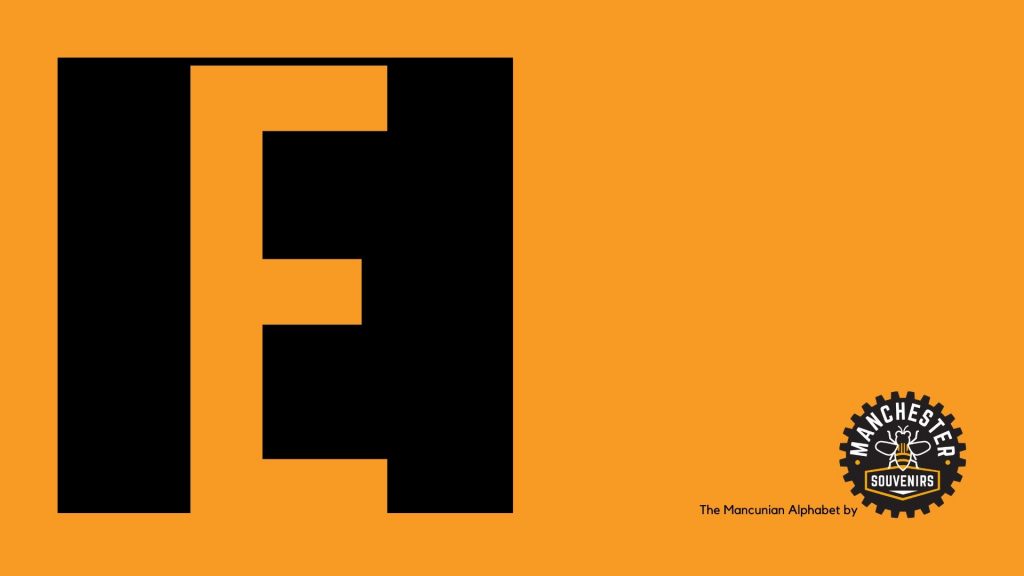 E
Ee-Arr
Used in the same manner as "excuse me". Shortened, colloquial abbreviation of "here you are".
"Ee-arr mate, check this out."
Elbow
Four man rock band that formed in Bury in 1997. Notable songs include: One Day Like This, Scattered Black and Whites and Grounds for Divorce.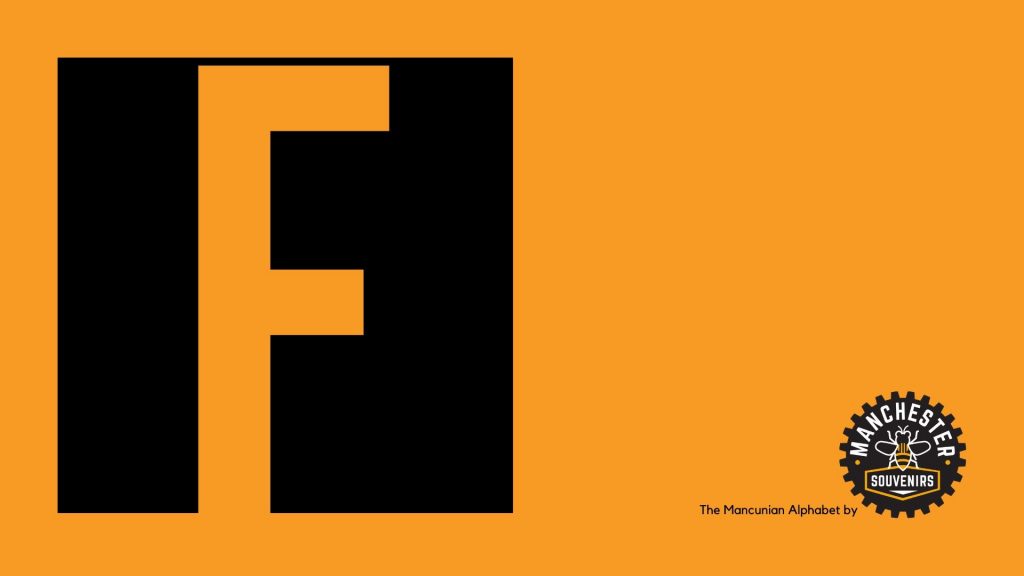 F
Factory Records
Started in 1978 by Tony Wilson and Alan Erasmus, Factory was a prominent independent record label with a roster that included Joy Division, New Order, Northside and the Happy Mondays.
Fettled
To take repair or mend something.
"Taking the car in to get fettled."
Albert Finney
Late BAFTA, Globe Globe, Emmy and Screen Actors Guild awards winning actor. Best known for his roles in Tom Jones, Scrooge, Saturday Night and Sunday Morning and Gathering Storm. Born in Salford in 1936.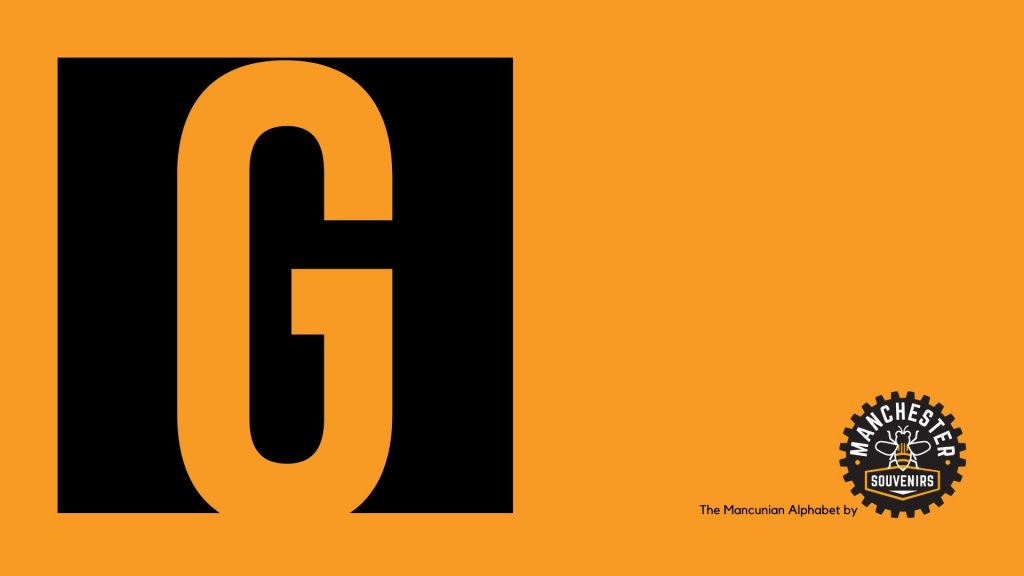 G
The Gallagher Brothers
Liam & Noel Gallagher. Founding members of Oasis and potentially Manchester's best export to date. Potentially getting back together.
Gaggin'
When you desperately want something, usually a cup of tea.
"I'm gaggin' for a brew!"
Gorton
Manchester suburb southeast of the city centre, home to the Iconic Gorton Monastery. Notable residents include Nicky Butt and Roger Byrne.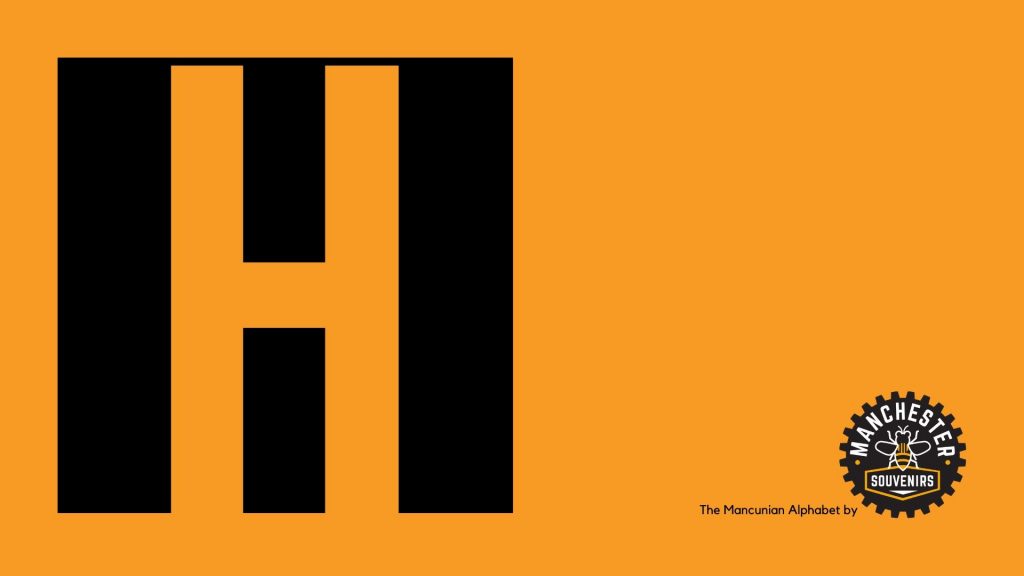 H
Hangin'
Used to describe something that's generally unpleasant, such as a hangover.
"Wow, I'm hangin' out here."
How do?
Commonly used greeting meaning both hello and how are you?
"Hi John!"
"How do love?"
Peter Hook
Singer, songwriter and record producer best known as the bassist and co-founder of bands Joy Division and New Order.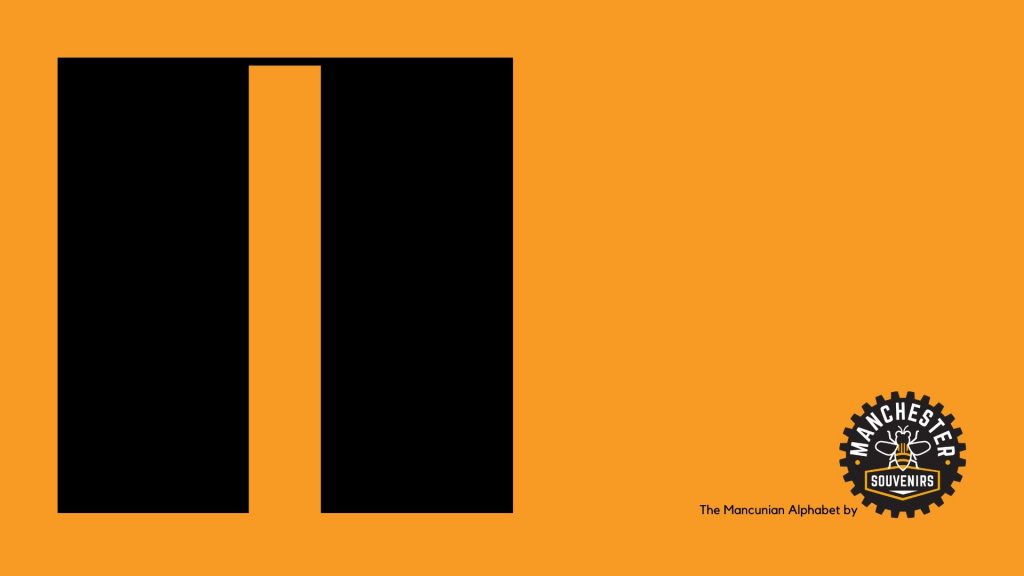 I
Innit
Colloquialism for isn't it. Often used in conversation when seeking confirmation or as a general filler word.
"Bloody good brew this"
"I know innit."
River Irwell
A 63km long river which flows through the Irwell Valley in North West England, and through Manchester. It forms the boundary between Manchester and Salford and empties into the river Mersey.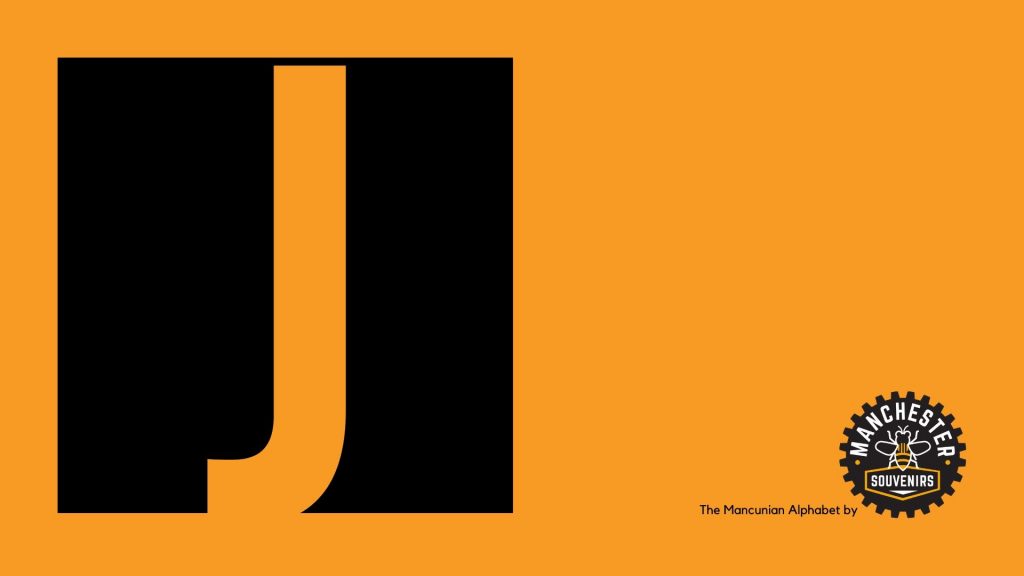 J
St. John's Gardens
Located in central Manchester, St John's gardens were built on the site of the now demolished St John's Church. Only one gravestone from the old gardens remains above the soil, and is that of John Owens, the founder of Owen's College. The church itself was raised in 1769 and demolished in 1931 – just 162 years later!
James Prescott Joule
One of the most notable names in science. Joule's work studying the nature of heat led to the discovery of its relationship to mechanical work, and in turn the first law of thermodynamics! The unit of heat energy Joule is named after him. He was born in Salford in 1818, and passed away in 1889 aged 71.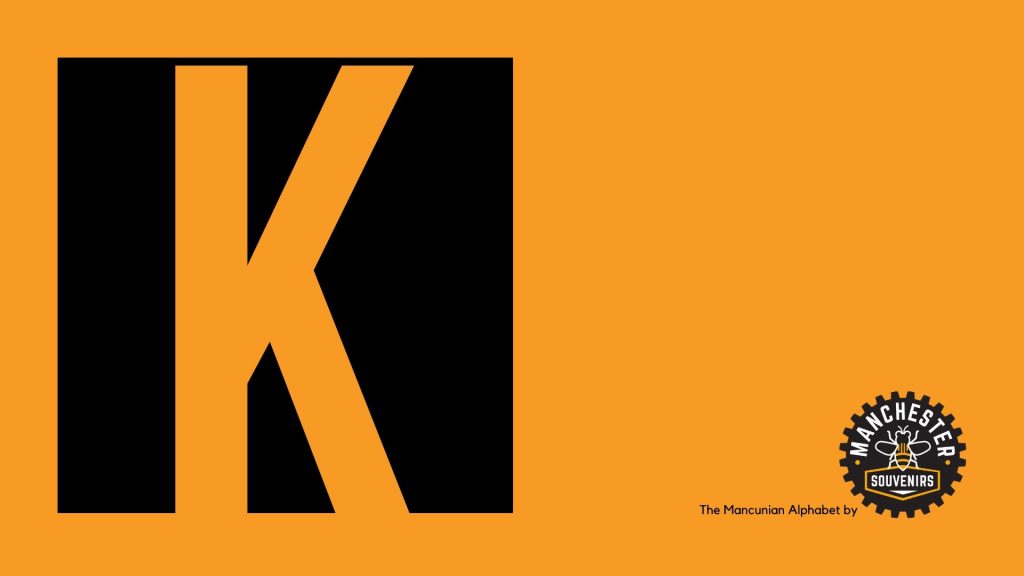 K
Kecks
A classic bit of Manc slang referring to a pair of trousers, shorts or pants, normally mens but can also be used for women's clothing.
"Aww mate I've just ripped mah kecks!"
Michelle Keegan
Popular TV star, known for her role as Tina McIntyre in Coronation Street as well as her more recent role as Cpl Georgie Lane in the BBC's Our Girl. Born in Stockport Michelle Keegan is a born and bred Manc, who undoubtedly broke many a teenage boy's heart when she married Mark Wright in 2015.
Kevin Keegan
Maybe not so much of a heartthrob as Michelle, Kevin Keegan is also an honorary Mancunian due to his efforts managing Manchester City between 2001 and 2005.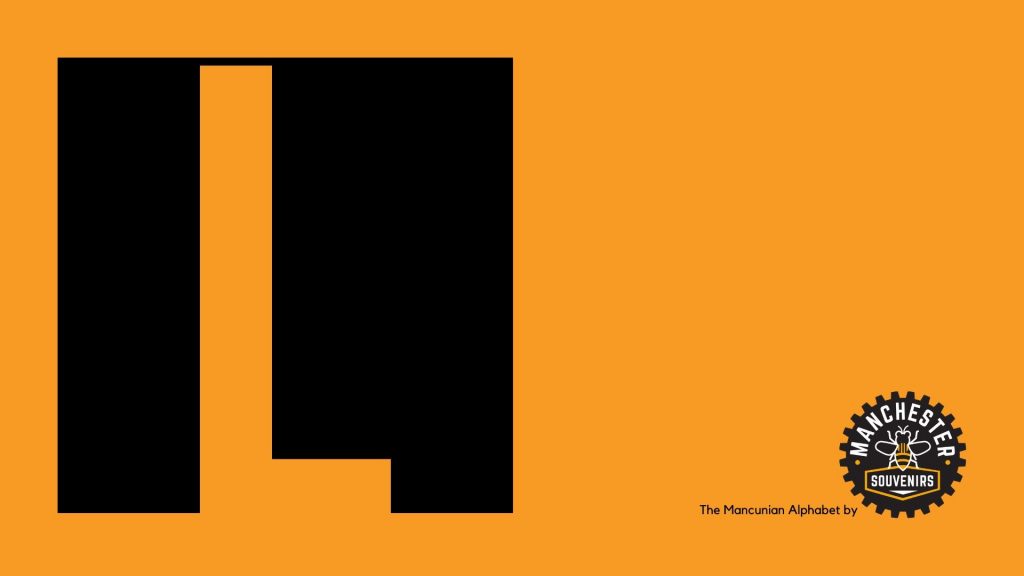 L
Leg it
A northern term meaning to run or escape. More often used by younger wrongdoers but also usable by the general public.
"Just grab the pack of chuddy and leg it out of the shop mate."
–
"I'll have to call you back, I'm late and I'm just going to leg it to the station."
Lowry
L.S.Lowry is one of the countries most well known artists, and he helped to create the image of the Northern Powerhouse. His paintings of industry in the Northwest are iconic and are now routinely studied in primary and secondary schools. Although his work was considered naive at the time, his works have stood the test of time and now have a gallery dedicated to them in Salford Quays.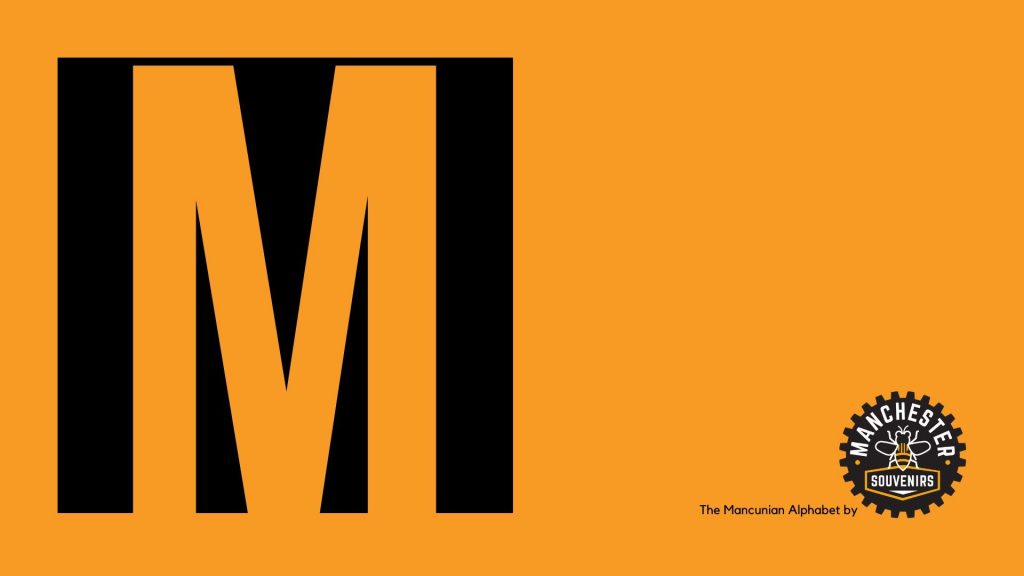 M
Manchester
The best city in the world. Change our minds.
Mint
Classic Manc slang, meaning good or excellent.
"I wish there could be an Oasis reunion."
"I'm sure someone said it was happening!"
"Mint no way!"
Mither
To make a fuss or moan, normally in an annoying way.
"Make sure you've got your coat on dear!"
"Mum stop mitherin' me, I'm 32!"
Mooch
Northern slang for loitering or walking aimlessly. Also commonly used to describe a long unpleasant journey.
"Fancy a pint mate?"
"Yeah, let's take a mooch down the boozer."
–
"Coming the shops lad?"
"Nah mate it's a mooch away."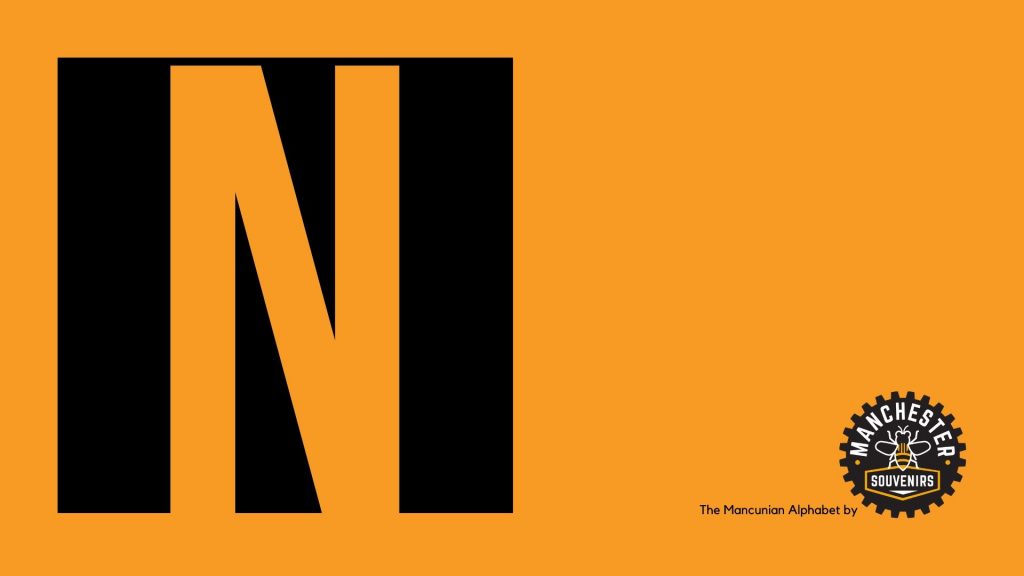 N
Nobby Stiles MBE
A member of the 1966 World Cup winning England side, playing for 5 years and scoring 1 goal. Stiles played for the vast majority of his career at Manchester United and was renowned for his tough tackling.
Nah
The result of saying "no" with a Mancunian accent – has developed into its own word since.
"Nah I'm good thanks mate."
Nice one!
Very positive expression used throughout the North.
"Ee-aar lad I've got your City tickets 'ere"
"Oh nice one! Thanks Dad!"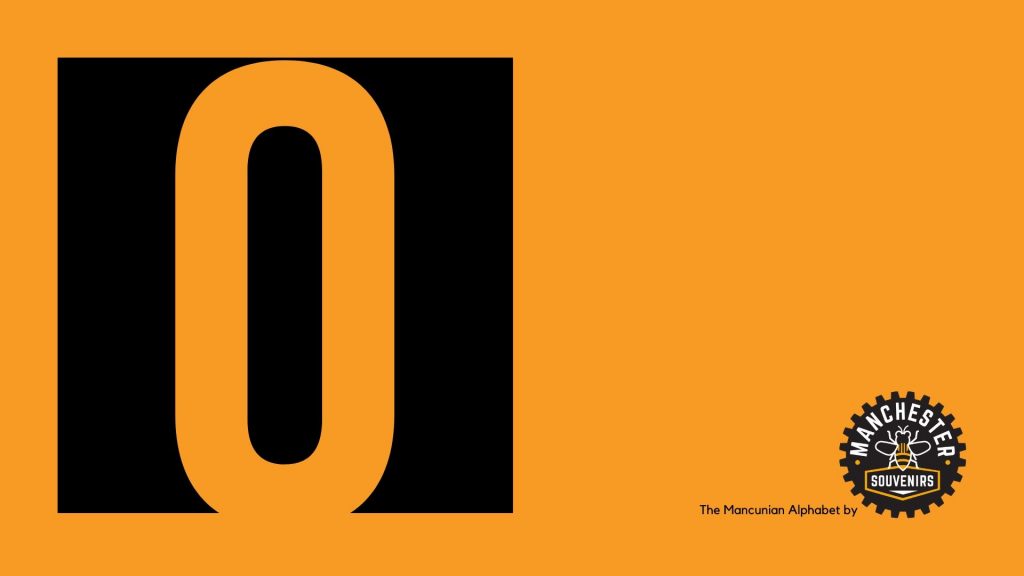 O
Oasis
One of Manchester's greatest and most iconic musical exports. Founded by the Gallagher brothers, and famous for worldwide smash hits including Wonderwall, Don't look back in Anger and Champagne Supernova. Oasis saddened many people around the world when they split in 2009 after 18 years of playing together, and ever since there has been public outcry for a reunion. 2020 began with a hint that this might be on the horizon…
Owt
Meaning anything, this is often used to shorten sentences when asking and answering questions.
"Want owt from the shop?"
–
"I didn't say owt."
–
"Is there owt for dinner?"
Off you pop!
A somewhat rude way of saying goodbye, just as someone is leaving or if someone is being sent away to do something. Can be a command.
"Off you pop"#CelebrityRefs

(via @jack_finney)pic.twitter.com/An5TvstzSN

— Celebrity Refs (@CelebrityRefs) December 23, 2018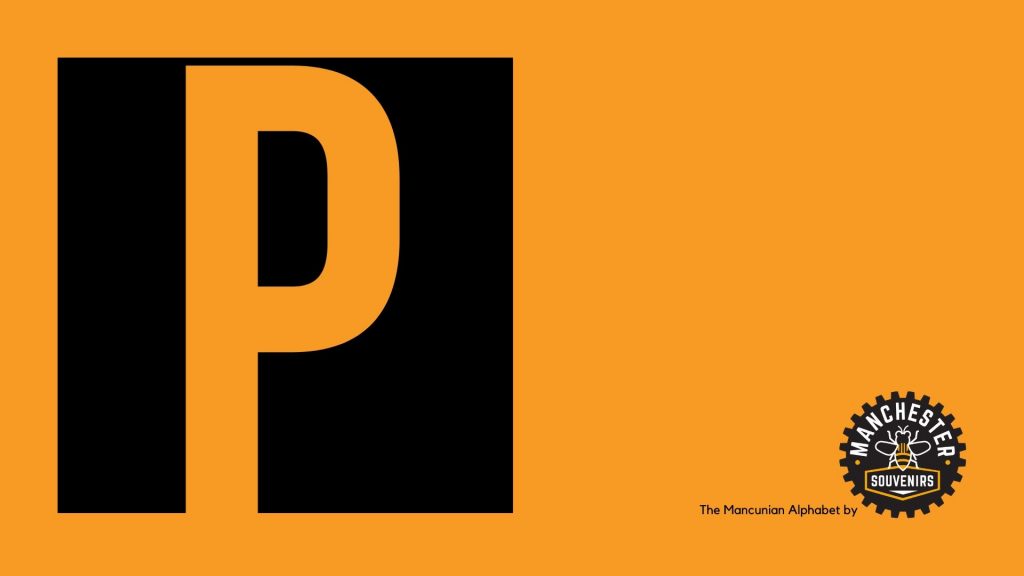 P
Pea-wet
The water that is left when poor quality takeaway mushy peas are made. Everywhere else in Britain this is considered a bad thing, but in Wigan, it's used as a condiment to go with your food like ketchup or mayo.
Pride
Manchester is very fond of its Pride march, and the entire community that surrounds it. Whereas before our city was purely industrial, we are now at the forefront of social and technological advancements. Every year thousands descend upon Manchester to celebrate their freedom, and the city responds overwhelmingly with pride flags and banners being flown wherever the eye can see.
Pankhurst
Emiline Pankhurst was one of, if not the moving voice in the women's suffrage movement. Born in Moss side, Pankhurst's actions saw her imprisoned seven times, arrested at Buckingham palace and the houses of Parliament and carrying out many other militant activities. Her actions were eventually rewarded in 1918 when women were awarded the vote. Her years of hunger strikes, assaults and imprisonment had left her weakened however, and she passed away in 1928.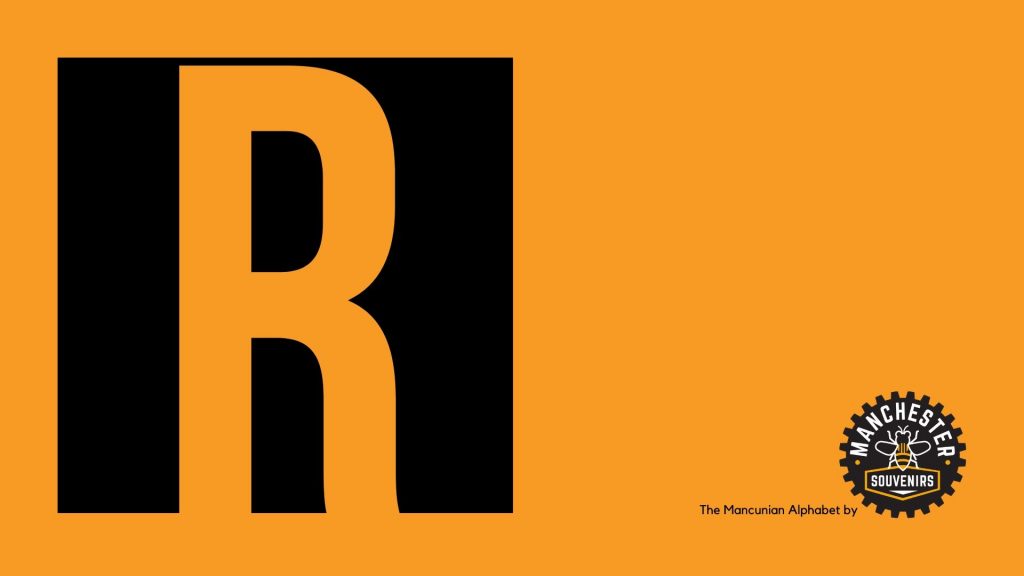 R
R Kid
Commonly used term to describe someone in either your family or close friendship group. Derived from "Our kid", the phrase is pronounced "Aar' Kid" and is best said with a strong Manc accent.
Rank
Simply disgusting. If something is rank it's best you don't go near it. Can range from sweaty socks to something rotting.
John Rylands
One of Manchester's oldest success stories, becoming the city's first multi-millionaire before his death in 1888 at the age of 87. Originally from St Helens, Rylands made his fortunes in the cotton industry with his brothers and father. Manchester's central library is now named after him.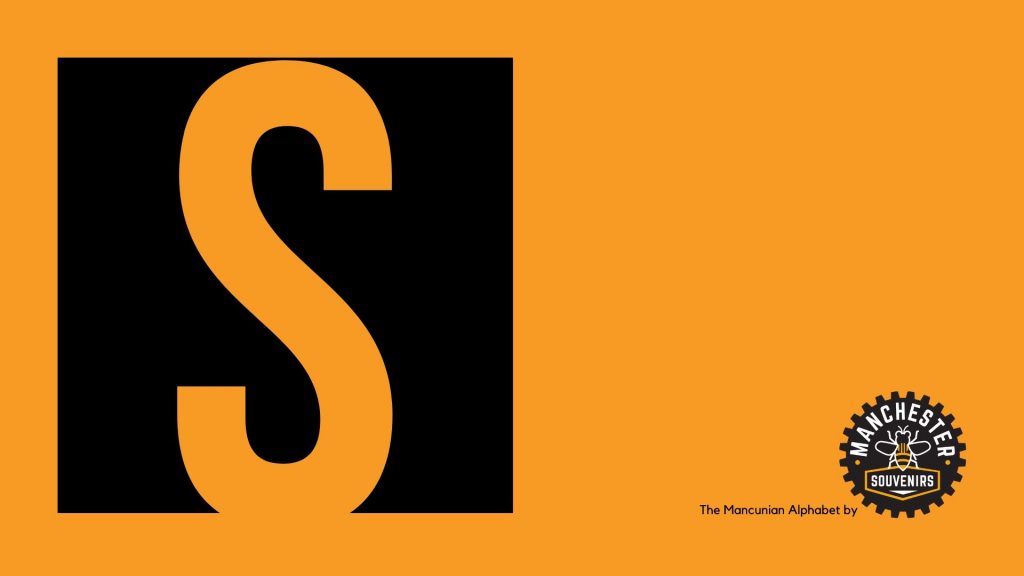 S
Sound
Good/Okay/Cool.
"I've sorted that out for you mate"
"Sound cheers lad!"
–
"Have you met Anna yet?"
"Yeah she's a sound boss."
Snide
Someone nasty OR something underhand/stolen.
"I hate Mark, there's no need for him to be so snide with the team."
–
"Want one of these hoodies mate? They're not snide or anything I just got a good deal on them."
Swear down
Best used when asserting that something is true. Could be used in place of "I promise you".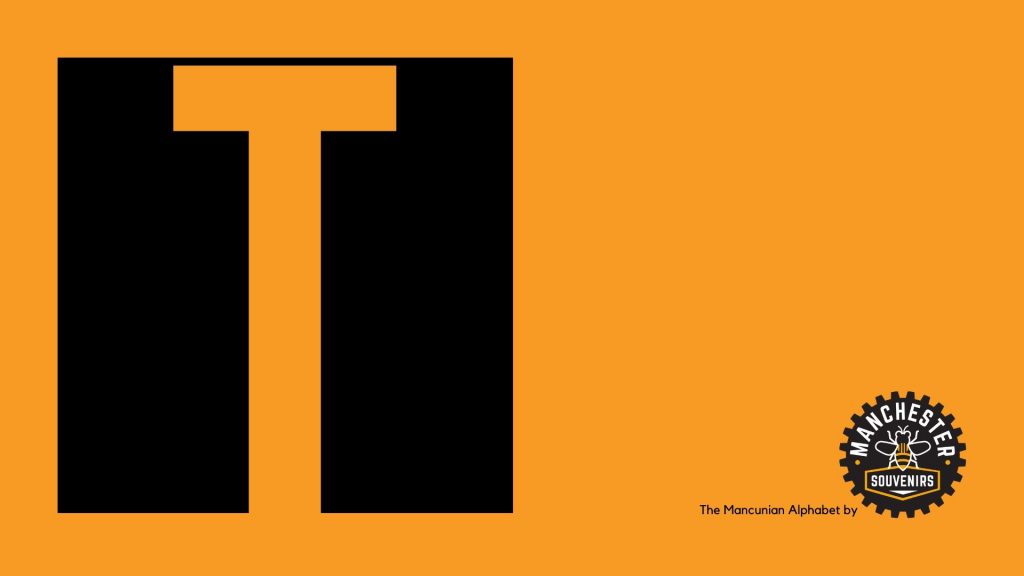 T
Town
Used to describe the center of Manchester by those who live in the surrounding areas, despite being grammatically incorrect as Manchester is in fact a city. But it's our town, so we don't care.
Alan Turing
An incredible mind and one of Manchester's greatest alumni. Best known for his work breaking the Nazi enigma code at Bletchley park during the second world war, he is also credited for the "Turing test", which determines whether or not a machine can impersonate a human so effectively that other humans don't recognise it as a machine. Turing was tragically convicted of being a homosexual in 1952, and died just 2 years later. The appalling treatment he received has been a major focal point for the modern gay rights movement.
Ta-Ra
A very Northern colloquialism simply meaning goodbye, very much a friendly phrase and is used in happy goodbyes.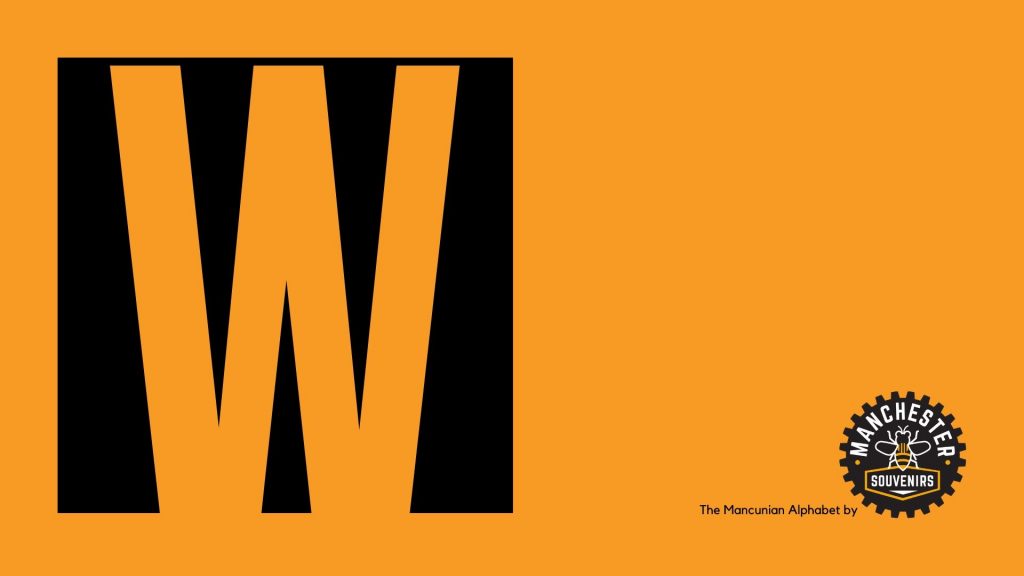 W
Wind yer neck in
Shut up, calm down and go away all rolled into one. Fantastic phrase to use when someone is trying to start an argument, and can also be something of a threat. 
Tony Walsh
Born and bred in Manchester, Tony Walsh is one of Manchester's modern wordsmiths. Having held down a variety of jobs "Longfella" became a full time poet in 2011 having performed part time for 7 years. He came to the forefront of the public eye in 2017 performing "This is the place" in the wake of the Manchester bombing.
Tony Wilson
Mr Manchester, Tony Wilson was widely praised for his work spreading the culture of Manchester. News presenter, nightclub manager, school teacher; Wilson enjoyed a complex and varied life and was a high achiever in every field he turned his hand to. Wilson unfortunately died of cancer in 2007 at the age of 57.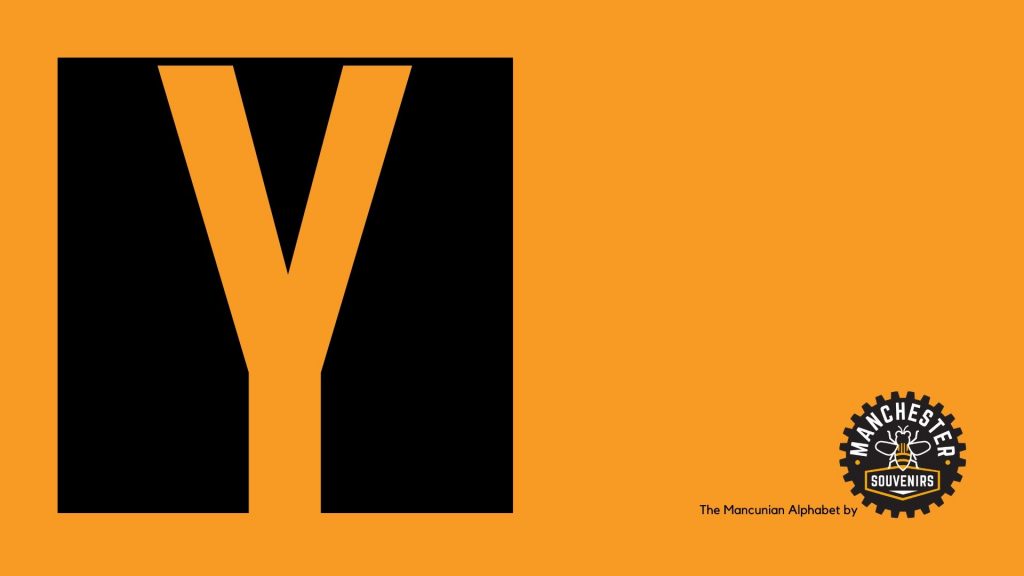 Y
Yer
Finishing our Mancunian alphabet with a word you will likely hear very often in our city. The simple word "yes" but with the token Manc accent.
We hope you enjoyed our take on the Mancunian Alphabet, if you think we missed something be sure to let us know on our Twitter! If you've not quite had your fill of Manchester yet then click on one of our designs to find out more.